You don't have to be in the business of chasing trends to have a solid sense of personal style. But that doesn't mean trends are worthless. Some are hyper-fleeting, while others are the mark of a bigger change in fashion. The latter are the ones really worth your attention. They have more longevity—say, the next few seasons versus just this one—and they'll also influence the seasons to come. And no matter how classic you consider your style, having a few pieces that nod to the current state of modern menswear is key to keeping your look up to date.
We have selected the 12 you should know for this summer.
Aimé Leon Dore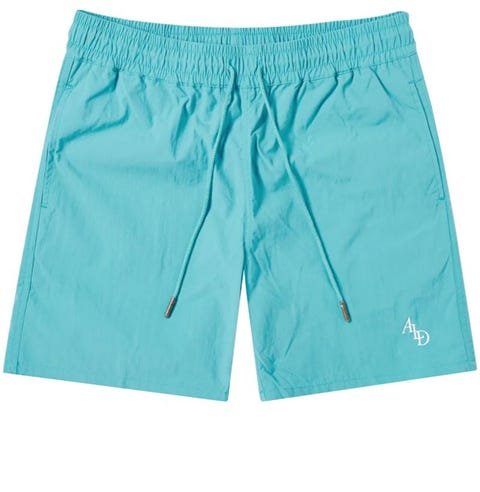 Logo Shortend clothing.com $149.00
Even if you're not a huge trend guy, new color are perhaps the easiest to attempt. A retro-feeling bright teal is a fun one for summer. Plus, on the beach, anything goes.
Folk Rivet Sweatshirt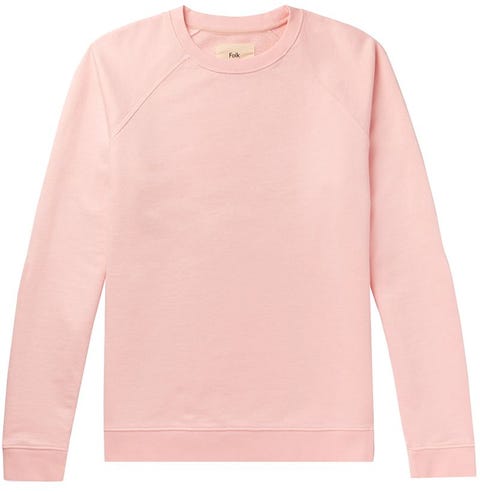 Rivet Sweatshirtmrporter.com $150.00
Dusty pinks are also abundant. Crew neck sweatshirts are super easy to wear, too. So if you're looking for a low-lift way to pull your closet into the present, you just found it.
Universal Works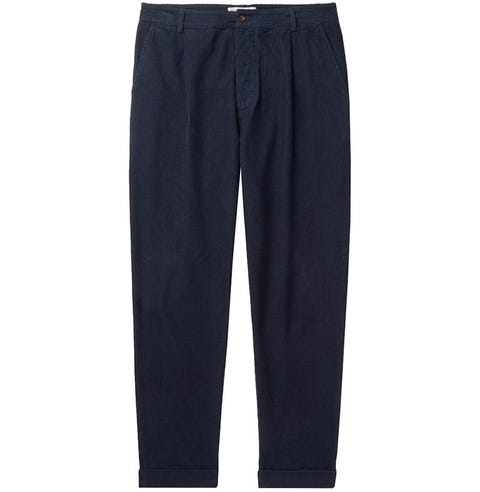 Tapered Pleated Trousersmrporter.com $155.00
In fashion, what's old is new and what is ugly is also very cool. Namely, pants that are both tapered AND pleated. Fashion is wild! But really, these can be great if you're looking to hop on board. Wear them with your bowling shirt or a juxtaposed graphic tee.
A.P.C.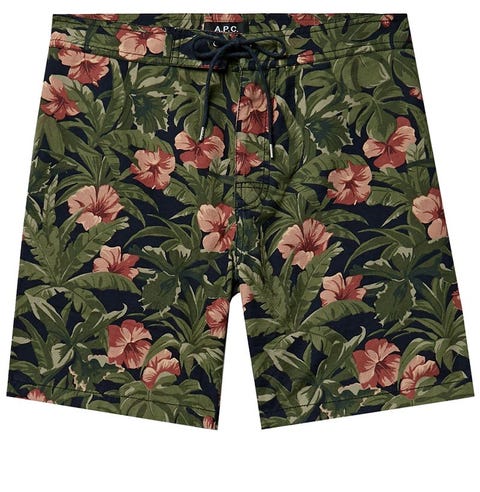 Eli Printed Drawstring Shortsmrporter.com $190.00
Hawaiian prints are great, but updating them to feel more modern is the way to go this summer. Olive green and pink shorts are nothing like the Hawaiian prints of the past.
Mr P.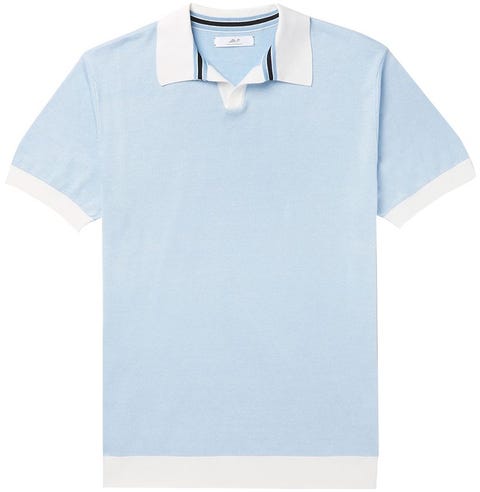 Knitted Cotton-Piqué Polo Shirtmrporter.com $200.00
Polos are still in style too! But instead of something stuffy that's meant for the golf course, the more modern take on the polo shifts the fabric and the cut to update the whole feel. A cotton-pique material with a relaxed color makes all the difference.
Everlane
The Air Creweverlane.com $92.00
First up: Basic T-shirts that bridge the gap between your super-casual wear and stuff you can wear every day. Everlane's air crew is a no-brainer for the beach because of its lightweight material, but you can easily pair this with denim during the week, too. Wellen
Wellen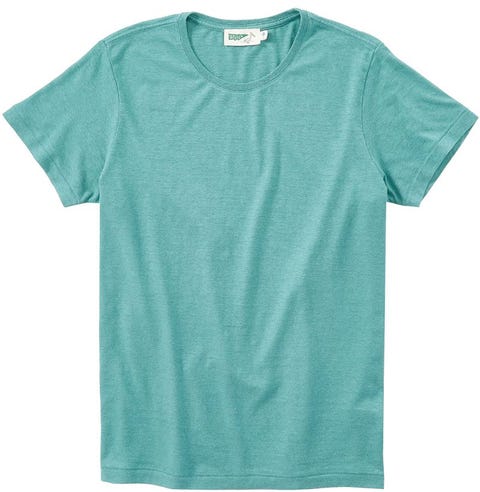 Hemp Teehuckberry.com $86.00
T-shirts—and clothing in general—that are sustainably minded are marking a huge shift in the clothing industry's self-awareness. This one is made out of organic cotton and hemp. Topman
Topman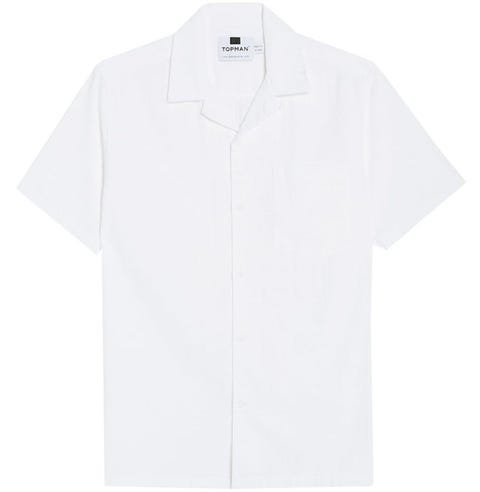 Revere Fit Seersucker Shirtnordstrom.com $145.00
Camp-collar shirts are more than a fleeting movement, and it's worth testing one out yourself. If you're unsure of where to start, you can't go wrong with an all-white pick. Plus, the seersucker fabric means you can more easily dress it up.
Chubbies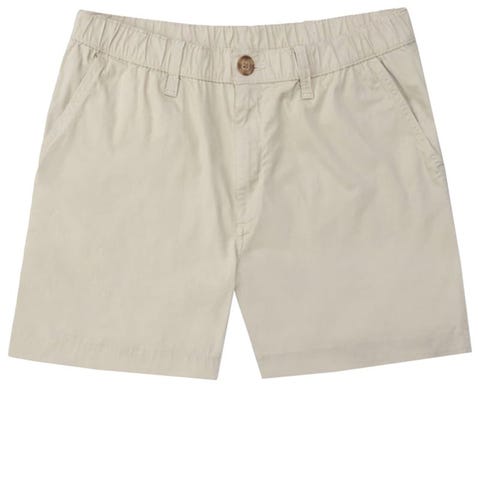 The Khakinator Shortsnordstrom.com $99.00
Shorts don't have to suck. And they don't have to be uncomfortable or ugly. Get a few pairs with an easygoing waistband and lean in. Todd Snyder
Todd Snyder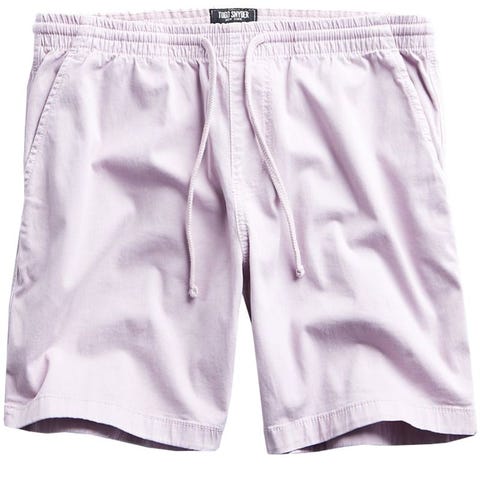 Weekend Stretch Shortstoddsnyder.com $98.00
Speaking of comfy shorts, this is a great place to play with color. Light shades of lavender and lilac will be everywhere this summer, and shorts are a fun way to try it out. Madewell
Madewell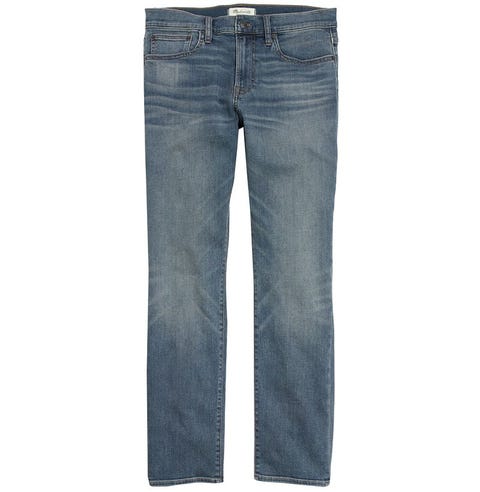 Slim Fit Jeansnordstrom.com $210.00
Denim trends will always ebb and flow, but it's always the right time to opt into something balanced. With a slim fit and medium wash, you can't go wrong with a solid everyday pair from Madewell.
AllSaints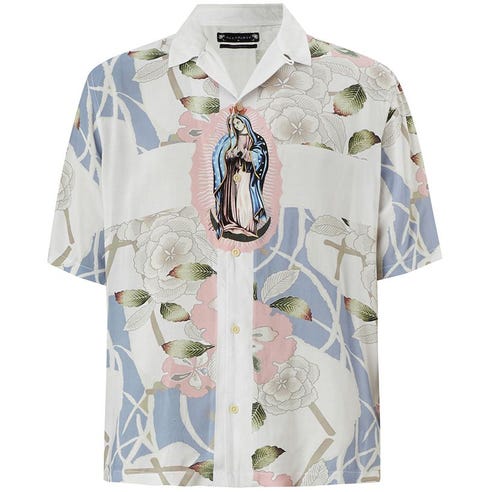 Puerto Shirtus.allsaints.com $130.00
Bowling shirts? Yes. Printed bowling shirts? Also yes. Allsaints has a variety of options for those looking to branch out. In addition to this Puerto one, we're big fans of this bright red Indo one, too.
Being trendy and comfortable in the summer is what it's all about there are many reasons why, but most of all to look good and feel fashionable at the same time.
By Lenz Pierrelys
---