Sunscreen is all well and good, but why miss out on a chance to accessorize? Whether you're looking to experiment with a quirky hat shape, going for a classic wide-brimmed hat or a floppy—maybe even, gasp, a visor we've picked out our favorite hats for summer here.
1.Women's Summer Stripe Visor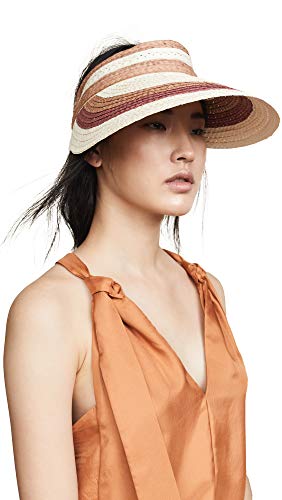 The visor is getting a fashionable upgrade with color block straw and and over sized brim for a little something extra.
2. Palma Straw Fedora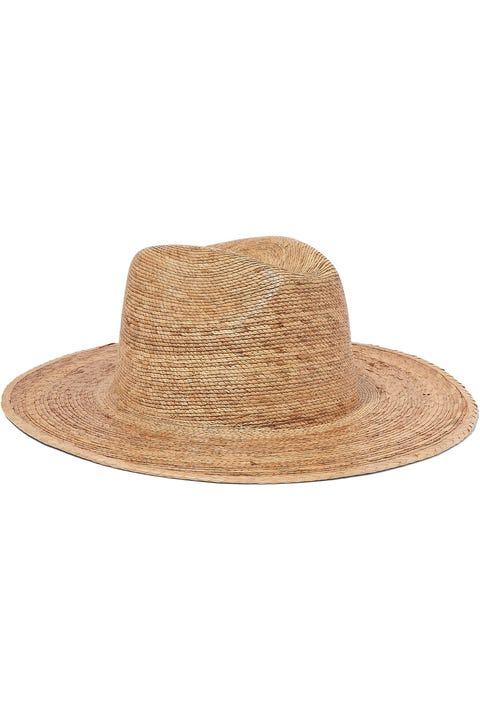 When in doubt, grab a classic fedora. Lack of Color's designs are vegan and handwoven—and this particular style has a UPF+50 rating, so your hair is protected from UV damage. (Ask your colorist—it's a thing).
3. Adriatic Cotton-Trimmed Straw Hat

A sculptural and feminine shape, plus a the bow under the chin for the perfect finishing touch. Ideal for a breezy dress and a vacation, no? 
4. Chelsea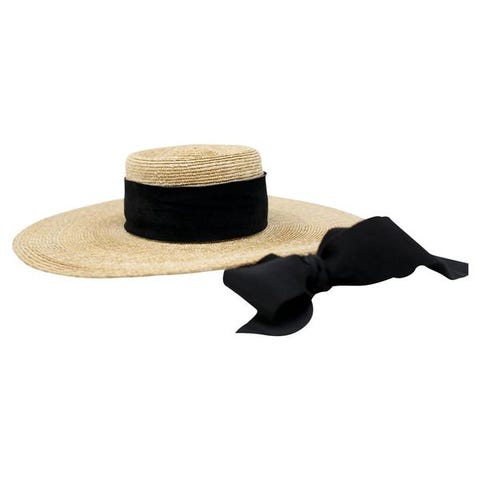 Between the five inch brim, the round crown, and the thick suede band (with the option to add a bow), Teressa Foglla's Chelsea hat is a paragon of structured femininity. It's not just timeless, but for the eco-conscious, it's crucial: Foglia's studio only makes hats to order, so there is no waste.
5. Modern Stripe Floppy
You can never go wrong with a floppy hat. It adds a stylish ease to an outfit and if you're traveling, it's easier to pack.
6. Giant Floppy Squishee Hat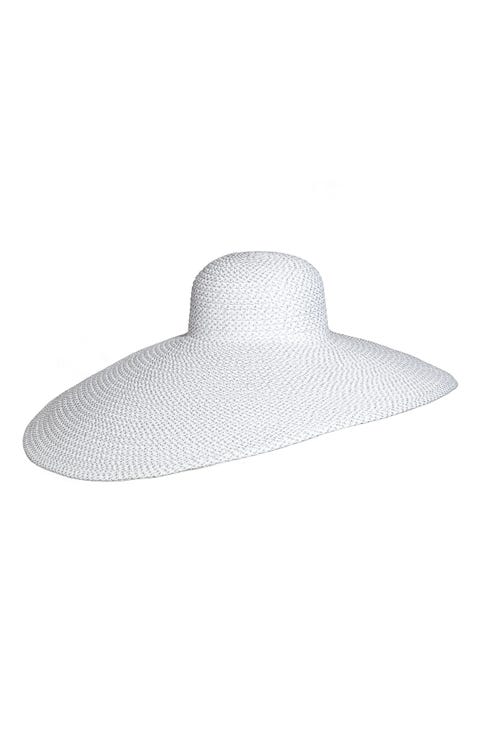 Bring the drama—and sun protection' with a majorly oversized brim. There's a steel wire so it maintain's its structure, ensuring that your face (and body) are shaded from harmful UVA and UVB rays.
7. Dream Jersey-Trimmed Straw Hat.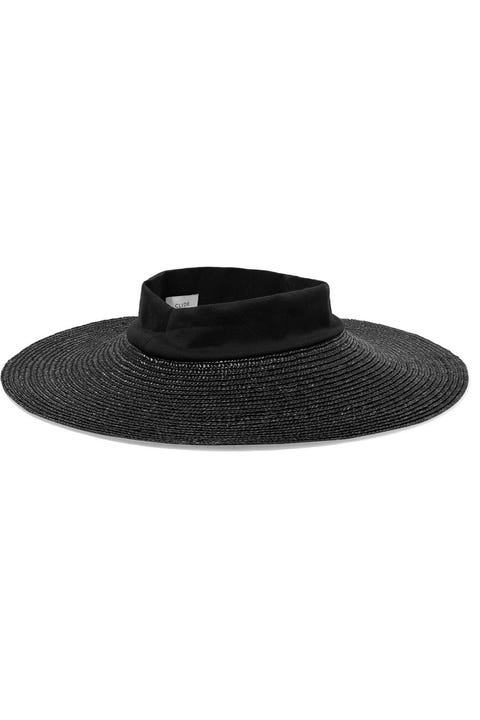 Behold: the sunhat crown. Perfect for those of us who get overheated heads, and those not ready to commit to a visor. The cotton-blend jersey at the top helps the brim say in place, so you don't have to worry about it flying off as you go about your day in the sun.
By Cynthia Lowell
---